---
© All the information available on this web site is subject to copyright. ©
---

ALL 4 1 & 1 4 ALL






Brochure for Schools | Brochure for Students | Brochure for Sponsors

The pictures take some time to download; please wait!

Thursday, June 10, 2004
12:45 till 1:45

Program

1. Welcoming Speech (Mrs. Nada AbiSamra)

2. Brief Overview (Diana A. & Roy H.)

3. Rough Statistics (Lana S. & Salam B.)

4. Acknowledgements (Daria S.)

5. Sharing Experiences (Roy H.)
a. English Mentors
i. Nada K.
ii. Sophia R.
iii. Zahra H.
b. English Mentees
i. Kalyan S.
ii. Karim M.
iii. Sabine S.
iv. Makram D., Aceil H., Fadia S.

6. Certificates & Awards: (Mrs. AbiSamra)

Mentors' Awards:
a. Certificate of Participation (Seniors)
b. Dedicated mentor awards
c. Most dedicated mentor awards
d. Logo design award
Mentees' Awards:
a. Most motivated mentee award
b. Most improved mentee awards

English Mentors
2003-2004

Grade 12: Honorary Mentors
Yasmin A., Hani Ch., Lara K.

Grade 11: Lena H., Sahar O.

Grade 10: Roy H., Zahra H., Sophia R.

Grade 9: Diana A., Marcel AbiSamra
Nadim A., Salam B., Nada K., Marwa S., Daria S,
Lana S

English Mentees
2003-2004

Gr. 11: Sumit G.

Gr. 9: Makram D., Tarek S., Aceil H., Fadia S., Boel J., Gaby T.

Gr. 8: Elie E., Dena S., Shyam G., Sharif E., Raja S., George M., Sarine A., Ramzi K.

Gr. 7: Hadi R., Wissam H., Jude K., Sabine S., Ryan G., Cynthia A., Joud S., Ghiwa S.

Gr. 6: Reem C., Karim M., Kalyan S., Lynn C., Tobias R., Alexander K.


Thank you all for your support!
.
Detailed Program

1. Welcoming Speech (Mrs. Nada AbiSamra)

• You are all the most welcome to the English Mentorship Program's FIRST end of year party.
• It all began last June; it was a dream. And then this dream started coming true. After I had posted a "Job Opening" form everywhere at school, 9 students in grades 9 to 12 responded. They had to fill out an application form, fulfill the job requirements (concerning grades & personal qualities), and submit the following:

a. a portfolio that included a collection of what they are good at
b. a letter of recommendation from their English teachers
c. and a cover letter in which they expressed their interest in the position and stated why they would be good English mentors.

• At the beginning of this year, all the current 9th graders joined the program and we ended up having 16 mentors. However, since the seniors, as you must know, were overworked, they could not give us much of their time. Therefore, we considered them as our honorary mentors because we were very happy to benefit from their "expertise."
• All the mentors had to attend two mandatory workshops in which we discussed the qualities of the good mentor, decided on our mission, goals, principles, rules & consequences, and the forms that helped us keep the program well organized. We also touched base on the psychology behind teaching and mentoring, based on Stephen Covey's "Seven Habits of Highly Effective People." You can find all these on our web site.
• I have been really fortunate to have had the chance to work with the English mentors. They are talented, dedicated, committed, motivated.... I can never run out of positive adjectives to describe them. I honestly congratulate the school and all the teachers on having "produced" (if I may say) students like these. We should be proud of them.
• As for the mentees, we did not accept them automatically. They, too, had to fill out, on their own, an application form in which they stated what they needed to improve in and how hard they intended to work. It is true that some did not take the program seriously, and did not make any effort, but we couldn't do anything about that. They had seemed to be motivated to learn and improve, but when the time came for them to actually work, they backed out.
• For next year, we shall be more careful about accepting mentees. We shall also try our best to improve the follow-up with the mentees' teachers. Last but not least, we shall focus more on improving essay writing and organization skills, which our students in general need the most.
• If you have any recommendations whatsoever, we would be extremely happy if you shared them with us.
• I would like, now, to leave the floor for Diana and Roy who will give you a brief overview of the program
• Thank you all for coming. We are extremely happy to celebrate the end of our first year with you.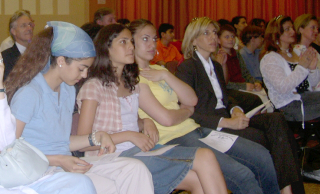 Audience...
2. Brief Overview (Diana A. & Roy H.)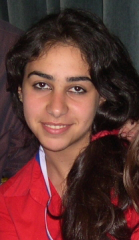 Good afternoon. My name is Roy H.... and My name is Diana A. (Diana). We are both English mentors and would just like to say a few words about the different aspects of the English Mentorship Program.

A. Mission Statement (Roy)
We believe that every student has the right to succeed. We believe that schools should cater to strong as well as weak students.
Our mission is to provide Academic, Social, and Emotional support for the regular and ESL/international students who are struggling in English and the English-based disciplines.
Our aim is to help our mentees become independent learners and encourage each one to succeed and reach his or her fullest potential academically, socially, and emotionally.

B. Tutoring vs. mentoring (Diana)

C. Benefits of the program (Diana)

For Mentors:

Getting the opportunity to teach and gain valuable leadership experiences
Getting the opportunity to enhance personal, interpersonal, and communication skills
Getting Community Service hours, excellent letters of recommendation, and certificates.

For Mentees:

Gaining information that may not be otherwise available, in order to improve possibility of success
Fostering self-esteem & self-confidence
Enhancing interpersonal skills, organizational skills, and ability to work independently.
Reaching fullest potential and achieving personal best.

D. Power point presentation (Story...)
3. Rough Statistics (Lana S. & Salam B.)

Before we even talk about statistics, it would be good to mention that what we are based on here is just the mentees' English teachers' opinions and the students' grades in English. No empirical research has been done so far, especially that the program is so new. We hope that, in the near future, we will be able to conduct some valid research in order to prove the efficiency of the program.

In the meantime, in order to attempt to make a preliminary evaluation of this program, we have come up with the following:

All in all, 29 students joined the English Mentorship Program in 2003-2004 as MENTEES
Out of those 29 students, 14 did not improve and 15 DID.
You can see it well on the chart.

However, it would be good to mention that, out of those 29 mentees,
• 1 had to get a tutor: too many weaknesses
• 1 had to leave the country
• 1 had to leave because she didn't have time to meet with her mentor
• 3 never showed up
• 3 are very new to the program
• 3 were not serious (came once or twice only)
• 2 did not improve: lack of motivation and perseverance
• 15 Improved (according to their English teachers)

Here, it would be good to mention that it is only out of a lack of time that, in our "rough statistics," we took into consideration the comments of the mentees' English teachers only, even though the mentors also helped the mentees in Science and Social Studies (reading skills).

Here is a chart that shows all the mentees divided according to what I just stated.

In the chart that follows, we did not count the mentees I shall mention now:

The one who had to get a tutor: too many weaknesses
The one who had to leave the country
The one who left because she didn't have time
The 3 who never showed up
The 3 who are very new to the program
=> 9 mentees

=> 20 mentees remain
The 3 who were not serious (came once or twice only)
The 2 who did not improve: lack of motivation and perseverance
And the 15 who improved

Here is another chart that shows the number of mentees, who improved, out of the 20 that we can really say we mentored.

However, one should not forget nor minimize the importance of other factors that played a big role in the mentees' improvement:
• Regular teachers' efforts
• Parents' involvement
• Mentees' motivation, perseverance, and hard work.

We cannot claim that this program is the best, but we do believe it is worth giving a try.
It still has a long way to go... We are well aware of that. That's why we still need all the help possible:
we need your support, your feedback, and your comments to help it grow and reach adulthood.

Thank you.


4. Acknowledgements (Daria S.)

A program like this doesn't exist in a vacuum. In order to start it and keep it running, you need support and help. The English Mentorship Program has been fortunate to have the full support of Dr. George D., our headmaster, Mrs. Manahel K. our Academic Dean, and Mr. Paul C. (our MS Principal). We were also lucky to have the encouragement of the following people:
Mr. William L. (English Coordinator)
Mrs. Laila A. (Dean of Students)
Ms. Marie B. (MS & HS Counselor)
Ms. Fadwa B. (Director of Development & Alumni Affairs)
Mrs. Hoda Y. (Co-curricular Activities Coordinator)
…and all the MS & HS teachers of English-based subjects, especially Ms. Frances B., Ms. Jennifer M., Mr. Paul I., Mr. Khalil M., Mr. Stuart M., Ms. Sarah R., Ms. Bridget R., Ms. Dania K., and Mr. Darren S. who have been encouraging their students to join our program.

We would like to thank you all.

Have we forgotten anyone? There is one special person who is unfortunately leaving us this year and that we haven't thanked yet. He has provided us with all the support possible and encouraged us all the way. Most of all, he had faith in us; he believed in us.
On behalf of all the English Mentorship Program, I would like to ask Dr. George Damon if he could present this plaque to Mr. Lawrence C. (our HS Principal) as a token of our gratitude.
Thank you Mr. C.; we will miss you.
Dr. D.'s Speech:
This program is doing something that you can't begin to appreciate
unless you are in it, and the people in this room are part of it.
It is a great pleasure for me to pass this "Thank You!" award on to
Mr. Cummins because this is what education is all about; it's about
children, students, and adults coming together and working to support
each other in unusual circumstances that result in very good education.
Mr. C.'s Speech:
Thank you very much.
Certainly this has been a very dynamic program, especially in terms of watching some of the children's English grow in leaps and bounds this year.
I am amazed to see the improvement that some of these kids made in just a short period of time. We have, all of us, to thank especially the mentors who have done a great job and Mrs. AbiSamra who has been very, again, dynamic in terms of pushing this program on. I look around this room and I see a lot of really neat kids, a lot of really neat people. So, again, thank you very much and continued support for your efforts.
Notice:
The students' speeches below were written by the students themselves without any adult interference.
5. Sharing Experiences
(Roy H.)
Roy: "Now I would like to introduce a few people who have accepted to share their experiences with us concerning the English Mentorship Program. I shall start with the following English Mentors: Nada K., Sophia R., & Zahra H."
a. English Mentors
i. Nada K.
ii. Sophia R.
iii. Zahra H.

Nada's Speech
Hi, my name is Nada K. and I would like to talk about my experience in this program. Believe it or not, the English Mentorship Program is as beneficial to the mentors as it is to the mentees. I personally can say that I improved just as much maybe even more than my mentee did. It gave me great joy to see him improving in various aspects, and this made me feel that I can be powerful, that I can make a difference in one's life. I truly feel that I benefited greatly from this program.
I am so grateful for having had a chance to see how far I can go to make a difference in one's life, to expand my horizon and help someone to improve. Thank you.
Sophia's Speech
When I first joined the English Mentorship Program, I wasn't sure about joining it, since I knew that it would be a great Responsibility and it would take up lots of my time. But soon I realized what a great Program this is and how much fun it is, if you are really committed to it. Mrs. Abi Samra put a lot of time and work into the Mentorship Program, to make it enjoyable and fun for everyone. Throughout the first months and weeks of mentoring, I realized that not only my Mentee was learning, but also me. By "teaching" him, I myself learned. I saw mistakes that I made before. This Program made me think about my Sentence structure to make my Mentee understand my point. It even made me look back at my old English books, and study some Grammar, because when I write essays now, I don't look at that anymore because I know it and I do it automatically. Because of that, I made some mistakes. But when I mentor, I have to go back to the grammar because I don't know how to explain it and I forgot most of it, but I have to be able to explain it. I am happy that I joined the EMP and I think it is a great program and opportunity for students to learn English and mingle with different cultures. We should introduce our program to other schools, to help raise the students' grades and get students to learn English in a fun and friendly environment. Thank You!
Zahra's Speech
Hi, my name is Zahra H. and I'm new to this school. Well, in the past four years, I have been through three different schools, and I have taken part in many afternoon school activities; I can say that this is one of the best after school activities I've been in. Last year, I was a tutor in a tutoring program and I've seen a big difference in the feedback from my mentee and the person I used to tutor. I feel he is a lot more motivated and the program lets you have more personal interaction with your mentee, and I've learned a lot, myself; I've learned patience and a lot of self confidence. It also actually helped me, my English skills, as I have been looking back and reviewing stuff. I think it is a great program to be in. Thank you.
Roy: "After the mentors, there are 6 mentees who would like to speak."
b. English Mentees
i. Kalyan S.
ii. Karim M.
iii. Sabine S.
iv. Makram D.
v. Aceil H. & Fadia S.


Kalyan's Speech
Hi, my name is Kalyan. I have been in the mentorship program for one year now. I have learned a lot in English. My mentor is Lana; she helped me a lot with my English. I am getting better all the time. When I wasn't in the mentorship program, I didn't do well on tests, or reading, doing grammar, stuff like that. Now I am writing better, reading better. My English teacher told me that she had seen improvement in my English like the spelling demons; I was the only one who aced it. Thank you to all the people who helped me. Thank you.
Karim's Speech
My name is Karim M.. This is my first year in joining the mentorship program. It has helped me a lot to understand English, and spelling better and learning more vocabs. I liked it a lot; it was a really really good experience for me. Thank you all.
Sabine's Speech
Good afternoon. As you all probably already know, my name is Sabine S.. But beware, you have been deceived. The Sabine Simonian that is standing before you today is not the same person that walked into room 101 in September. The girls that is standing here may be wearing Sabine's clothes, but she is a completely different person. What, some of you may be asking, does this have to do with the English Mentorship Program? To these people, I can only say one thing: this has everything to do with the mentorship program. What some don't understand is that the EMP aims to do much more than what meets the eye. The name, even though some may think otherwise, is not self-explanatory. While it aims to improve students' English skills, the program also aims to improve the students' social skills. The English Mentorship Program has taught me about life and learning. Through it, I have learned many new things and met many new people.
All I can do now is thank our wonderful teachers and mentors; you have taught me more than you could ever imagine...
Makram's Speech
Where to begin? I honestly can't think of one negative point about the mentorship program. It has made me a better English student allowing me to have a bigger imagination. It has helped many students become better, including my peers and friends who have told me so. Thanks to the mentors who have helped the mentees become better and I am sure they felt good about accomplishing that. Thanks to Mrs. AbiSamra who created such a wonderful program, caring about students and wanting them to become better and was consistent about it. To sum it all up, I would like to say that the English Mentorship Program has helped me a lot in doing many things and I have improved my English a lot, and maybe some day we, mentees, will become mentors teaching other students to become better and better.
Aceil & Fadia's Speech
In the beginning of the year, we had trouble understanding what English teachers expected from us. We didn't do so well in English class, especially in essays; but through the mentorship program, all this changed. The mentorship program was established by our English teacher Mrs. Nada AbiSamra. Her brochure was really cool, by the way. We have been in this program for around three months, and our grades have already improved. Better than getting good grades, we have also grown relationships with our mentors and peers. The mentorship program is also great because the mentors are students, so the mentees feel more comfortable working with them. The mentors also gain experience teaching. They also gain leadership skills. Finally, they get to work with us, two wonderful students!
Thank you all, this has been a one in a million opportunity.
Roy: "Now I shall leave you with Mrs. AbiSamra and... the AWARDS!"

6. Certificates & Awards (Mrs. Nada AbiSamra)


Mentors' Awards:
a. Certificate of Participation (Seniors)
b. Dedicated mentor awards
c. Most dedicated mentor awards
d. Logo design award
Mentees' Awards:
a. Most motivated mentee award
b. Most improved mentee awards

It gives me great pleasure to announce the names of the mentors and mentees who have been selected to receive certificates and awards today.

We shall start with the mentors and I would like to ask Mr. Larry C. to present the certificates and awards to them.

The "Certificate of Appreciation" is given to our honorary mentors who, despite their busy schedules, managed to hop in, from time to time, and help us out. It will be given to Yasmin A., Hani C., & Lara K..

The "Dedicated Mentor Award" is given to the mentors who have:

Endeavored Intelligently and Courageously to be Good Mentors,
Given of themselves freely in Service to Others,
And Done their Personal Best at all Times.

It will be given to: Lena H., Sahar O., Roy H., Zahra H., Sophia R., Marcel AbiSamra, Nadim A., Salam B., Nada K., & Marwa S..

As for the "Most Dedicated Mentor Award," it is given to the mentors who have NOT ONLY:

Endeavored Intelligently and Courageously to be Good Mentors,
Given of themselves freely in Service to Others,
And Done their Personal Best at all Times,

But also

Who have Always been there when needed
And considered the English Mentorship Program a top priority.

It will be given to: Diana A., Daria S., & Lana S..

There is still one award... The "Logo Design Award." It will be given to the mentor who, on his own, designed our EMP LOGO that you can see everywhere: on our handouts, brochures, web sites, certificates, awards... Congratulations Roy H.!

(Thank you, Mr. C.)

Now I would like to ask Mr. Paul C., along with the mentors: Zahra, Sahar, & Lana, to present the certificates and awards to the mentees.

Karim M. shall be given the "Most motivated mentee" award and certificate.
Dena S. & Kalyan S. shall receive the "Most improved mentee" award and certificate.
We are all so proud of these three mentees who have been so motivated, serious, responsible, and hard-working. Congratulations!

(Thank you, Mr. C.. Thank you, dear Mentors.)

Thank you all for coming. We hope you will enjoy the food now while you are looking at a few of the mentors' and mentees' pictures.

Powerpoint presentation: Photos taken throughout the year)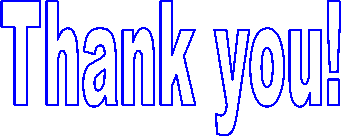 NEXT... The rest of our pictures... Click HERE


Brochure for Schools | Brochure for Students | Brochure for Sponsors
Back to Nada AbiSamra's Main Web Page
Page Created on January 25, 2004 || Last updated on October 26, 2004
Copyright © 2004 Nada AbiSamra.
http://nadabs.tripod.com

Alert Me When This Page Changes: