Private Pages: **(what is this?)
Meeting Minutes || Mentorship Issues || Links Page || Forms || Workshop 04 || Mentors' Attendance
Welcome to the English Mentors'
Web Page!
Our English Mentors are extremely talented and dedicated
high school students willing to sacrifice their time
to help their mentees reach their fullest potential
and achieve their personal best.
If you would like to achieve your best
in any of the following skills:
Writing, Literature,
Reading Comprehension (English, Social Studies, Science),
Grammar and Spelling, Vocabulary,
Communication (listening and speaking),
Oral Presentation, Research,
SAT (verbal), & Extended Essay Writing.(for seniors only)
...Call on our English Mentors.
English Mentors: 2004 - 2005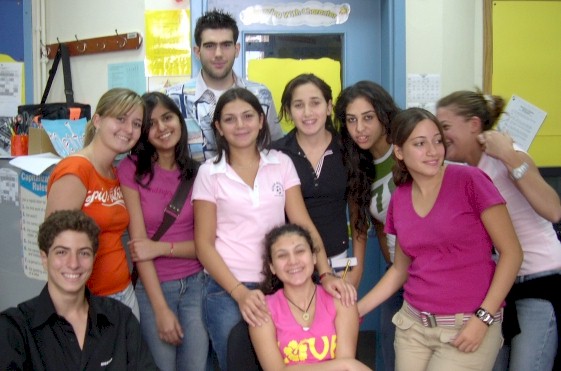 front row: Marcel & Nada || back row: Roy
middle row: Sophia, Zahra, Marwa, Lana, Diana, Lena, Daria